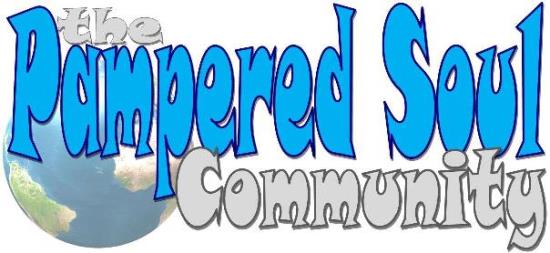 Pampered Partnerships
People go through stages in life... For the sake of simplicity, we call them inactive, somewhat active and full out participation. All three stages have value to our personal development. We welcome people at each stage. However, we grow our community by encouraging and supporting everyone to meet certain team goals by engaging in two 21 day spurts of all-out participation. If everyone can do that, the health of our business will reflect that energy. Right? That's what building a tribe is all about.
Here's how it works...
The Pampered Soul Community foundation is based on a network marketing model created by one company, SuiteTOC. It provides us with our online communication tools. These are the tools we will be using to promote our businesses online. Using the numbers from that model, we have a very large team goal to earn creative freedom income in 10 months with each of us doing a very small amount of work. Here's how we incentivize you to grow the network quickly:
By becoming a Pampered Partner by joining our marketing team through SuiteTOC, you will receive one rotation in the online marketing promotion;
When you increase the number of partners by three within 21 days of joining, you receive ten rotations in the online marketing advertising plus double bonuses from the company.
When you support your three partners to repeat what you did in 21 days, you receive a futher ten rotations in our online marketing advertising and you have your profile added to this site and on the Pampered Soul Community promotion site. Plus you receive double bonuses from the company.
There are ethical issues with telling people how much they can earn in network marketing because it may cause people to think it is an investment that requires no effort.
What I can tell you is that numbers never lie and if you would like to do a spreadsheet for a visual image of the numbers, you will be astounded. I can also tell you that we work together to meet the team projections. You are never alone.
For details about the products and pay plan for SuiteTOC, click the banner below.

---
Home ComUnity Xpression Soul Connections
---
©The Pampered Soul Community 2021 1-416-907-4239
pamperedsoulcommunity@gmail.com